Tactical Delivery

Arlon Interactive Marketing offers a full management support package to professional event management organisations either on an outsourcing basis or as specialist support service to a particular project.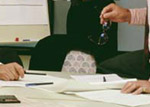 Direct Mail
We can offer a full direct marketing campaign management service including copy writing, collateral production, mailing house selection (we have our own internal mailing resources for smaller campaigns of say under 30,000 items) and fulfillment, list research and testing, response reporting and campaign analysis.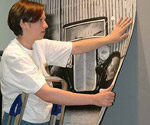 Advertising
We are able to offer a comprehensive advertising service to our clients. We can advise on the availability of suitable media in the given market, devise and design a series of suitable advertisements whether electronic print or broadcast. Post campaign, we are able to report on the effectiveness and penetration of the project.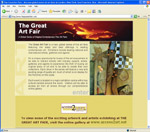 Web Design
AIM offers a complete web design and hosting service. Working with the client, we can prepare a full online strategy proposal, design a sample home page, prepare and agree the content, both static and dynamic, test the site and, if appropriate, host the site. Additionally, we are able to offer a complimentary range of email services and URL registration services.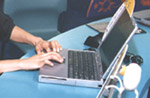 E-Marketing
We have the facilities to offer our clients a broad range of electronic marketing services including the design of html driven email packages, database design and (legal) email distribution.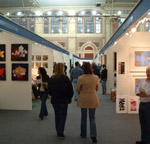 Exhibitions
The effective use of exhibitions and tradeshows can provide an excellent platform from which to launch or support a product, a range of products or a services portfolio.;AIM offers a comprehensive range of exhibition and tradeshow marketing support packages allowing clients to:
Effectively source the most appropriate event to meet the client requirements

Select the most appropriate stand for the client requirements accounting for stand size, type (shell or free build are the usual options) and the location on the floor plan

Plan the most appropriate presentation of the stand - 3d design if a freebuild option or dressing and graphics if a shell scheme stand

Devise a project marketing plan to assess the marketing objectives of the exhibition and the client in exhibiting to maximize the publicity opportunity from participation in the event for existing and new clients and to generate new leads
Conferences and Bespoke Events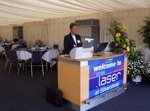 Conference marketing is growing and effective form of promotion particularly in markets that are exhibition saturated or where events are suffering from visitor inertia. We are able to offer a service to our clients for the presentation of a corporate conference programme to new and existing clients. This can be achieved on or off site and we are able to advise on the selection of venues, devising the programme, creating the attendee proposition and taking the event to market.
Database Management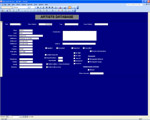 In the days of strict permission marketing protocols, the legal use of company data presents a compelling route to market for organisations that appropriately maintain their database.We are able to advise on the design and structure of a corporate database, write, design and fulfil marketing collateral for distribution to the corporate database, whether in hard copy format or through electronic delivery.