Professional Events

Arlon Interactive Marketing offers a full management support package to professional event management organisations either on an outsourcing basis or as specialist support service to a particular project.
Exhibition and Conference Support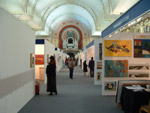 We can offer a range of specialist event management support services to include the test marketing of a new event, the provision of specialist project management services, client or attendee liaison, marketing and support, database research, market research and event planning. Our services are discreet and confidential. Operating through AIM, our clients can remain completely anonymous during a research programme if required.
Contractor Management
Probably for smaller exhibition organisers, we are able to offer a full services and logistics management support package whereby we can:
Interview, shortlist and appoint the most appropriate contractors and suppliers

Write, design, produce and distribute a full exhibition services manual whether in hard copy or through a secure website. We are able also to liaise with exhibitors to ensure that key deadline dates are not missed and to ensure that exhibitors optimize their participation in the event.

Coordinate all exhibitor responses

Liaise with contractors and suppliers over specific or unusual exhibitor requirements.

Oversee exhibition build up and breakdown and ensure that all exhibitors adhere to health and safety regulations and that the client's contractual requirements are safeguarded and met.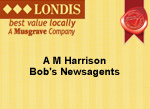 Data Management and Badging
AIM specifically offers on and off site exhibition and conference badging and data management services. Again, aimed specifically at smaller event management organisations, our services are cost effective and professional where expected visitor numbers are likely to be in the region of, or less than, 5000.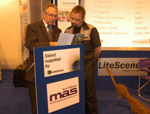 Sales and Marketing Support
Again, a particular area of expertise within our agency, we are able to offer a full project promotional support programme. We are able to assist with exhibitor promotion, visitor and delegate promotion, press and PR management, budgetary management and control and onsite promotional support.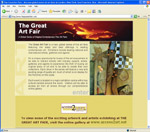 Web Design and Management
As web design and management professionals, we are able to offer a bespoke and full online support package including the production and design of the project website, cost effective URL selection, hosting, online data capture and client interaction support, whether attendees or exhibitors.
Venue Sourcing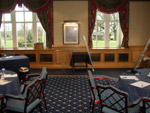 With more than 20 years experience in the exhibition and conference management industry, we have first had experience of many of the world's leading venues and can certainly offer a valuable opinion of the facilities required to host almost any type of corporate event from a staff Christmas party to a 400 stand exhibition.
AV Support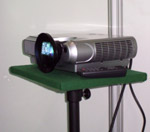 Our expertise in live music sound reinforcement also means that we are able to offer a technical audio visual support service for conference style presentations including basic stage sound reinforcement, multi channel mixing, video and PC presentation integration, production recording (both audio and video), live webcasting and presentation downloads from the corporate website.